Freeze Dried Deluxe Beef Stew
$12.99
SKU: FDSTEW
Freeze Dried Deluxe Beef Stew
Classic deluxe Freeze Dried Beef Stew combines diced beef and potatoes, peas, sliced carrots and celery in rich beef gravy for a time-saving, heat-and-serve meal or recipe ingredient. 
This recipe has BEEF as the first ingredient for a hearty flavorful meal.  Lower in sodium than national brands.  Ready-to-use as an entree or as an ingredient in a bread bowl, soup or pot pie
Pre-Freeze Dried weight: 16 oz. (2 cups) Two servings. 
Net weight: 4.4 
To Reconstitute Freeze Dried Deluxe Beef Stew: Discard Oxygen Absorber. Add 1.5 cups boiling water cover (or close bag) for approx. 15-20 min.
Ingredients: Beef, Beef Stock, Potatoes, Carrots, Water, Green Peas, Food Starch-Modified, Celery, Contains less than 2% Calcium Lactate, Caramel Color, Disodium Guanylate, Disodium Inosinate, Flavoring (Contains Canola Oil), Grill (Contains Sunflower Oil), Lactic Acid, Maltodextrin, Onion Powder, Paprika, Salt, Sugar, Yeast Extract.
All products are packaged for maximum long-term storage in resealable 7 mil Mylar bags with oxygen absorber. (Remove oxygen absorber after opening)
Customer Reviews
02/20/2021
Bob W.

United States
Compliments to the chef
Made a first time purchase of various entres from Shelf 2 Table to add to my food stash for an extended canoe trip this summer. Curious, I tested out a bag of beef stew because the website photo looks oh so good. Mighty tasty. Lots of meat, potatoes and veggies. This product is far superior to the Mountain House beef stew that I have eaten for years. I definitely plan to add more beef stew to my food supply. Now, on to desert.
Thank you so much for submitting an amazing review of the Deluxe Beef Stew from www.Shelf2Table.com! It's high praise coming from someone that has tried other freeze-dried foods and a similar product. Thank you for taking the time to share so others can be confident in trying this stew as well.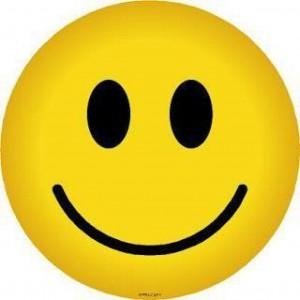 T
05/09/2022
Todd

United States
I really like this one
It's actually my second favorite next to the chili. Packs light, tastes great .
Thank you for your review of the Freeze Dried Deluxe Beef Stew from Shelf2Table.com. When comparing to other Freeze Dried Beef Stews on the market, you find that Shelf2Table's first ingredient listed is Beef, not Potato. Thanks again, we appreciate your business!