Freeze Dried Meatloaf Cooked Sliced Deluxe
$10.49
SKU: MEATLOAF
Shelf2Table's Freeze Dried Meatloaf Pre-cooked Sliced Deluxe is seasoned with onions and bell peppers and mixed carefully to provide a homemade taste, texture and appearance.  Contains 2 slices with Pre-Freeze Dried and Rehydrated Weight 7.3 oz.  Net weight 2.5 oz.
Ingredients: Beef, water, vegetable protein product, tomato ketchup (tomato concentrate, corn syrup, distilled vinegar, salt, natural flavorings, onion powder, spice, garlic powder), onions, bread crumbs [bleached wheat flour, soybean oil, dextrose, leavening, whey, oleoresin paprika], bell peppers, seasoning (dehydrated onion, dextrose,  yeast extract, spice extractive], salt, dried whole eggs. Contains: Egg, Milk, Soy, Wheat Allergens & Warnings CONTAINS EGGS, MILK, SOY, WHEAT
Directions: Discard Oxygen Absorber. Add enough HOT water to cover beef. for 15 min. Drain water. Serve. Pre-Freeze Dried and Rehydrated Weight: 7.3 oz.
*Shelf life up to 20 years when unopened and stored in a cool, dry place away from sunlight, at temperatures between 55°F and 72°F.
*Packaged in 7 mil mylar bags with oxygen absorber for long term food storage.
Customer Reviews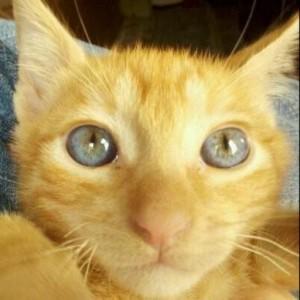 N
07/05/2022
Nursey

United States
Tastes good!
Easy to make, just add hot water and let it sit. It tasted great solo and would be awesome with gravy and potatoes etc. It was filling and hydrated well, texture was great. Easy to eat out of package too if you didn't want to plate it! 2 pieces are plenty to keep you filled, I only had one slice for dinner and ate the other for breakfast!
Thank you for taking the time to review and give 5 stars to the Freeze Dried Meatloaf from Shelf2Table.com. Who knew, Meatloaf for breakfast, great idea! :)
06/24/2022
Devora

United States
Just like I make
I really loved these. Easy to make, would be great with gravy or potato soup. I'm keeping some to have on hand for those days when I don't feel like cooking. I had mine with the pineapple, very yummy.
Thank you for taking the time to review the Freeze Dried Meatloaf from Shelf2Table.com. We truly appreciate your business!