Freeze Dried Cheesecake Strawberry Swirl
$10.49
SKU: CHZCKSTRW
Freeze Dried Cheesecake Strawberry Swirl on a graham cracker crust.
Photo includes pre-freeze dried cheesecake (in paper cups) and post freeze dried cheesecakes (cut in half).  *Freeze Dried Strawberries sold separately. 
Bite size crunchy cheesecake pieces for anytime you have the taste for a luscious indulgence. 
Net weight: 3.2  oz.
INGREDIENTS::CREAM, MILK, SUGAR, EGGS, STRAWBERRIES, WHEAT FLOUR, WATER, LESS THAN 2% OF: CORN SYRUP, GRAHAM FLOUR, PALM OIL, BROWN SUGAR, HONEY SALT, NONFAT MILK, CARRAGEENAN, DEXTROSE, VANILLA BEAN EXTRACTIVES, BAKING SODA, CHEESE CULTURE, CAROB BREAN GUM, GUAR GUM, XANTHAN GUM, NIACIN, REDUCED IRON, THIAMINE MONONITRATE, RIBOFLAVIN, FOLIC ACID, MODIFIED FOOD STARCH, NATURAL FLAVOR, RED 40, PHOSPHORIC ACID, CITRIC ACID, MALIC ACID, TARTARIC ACID, SOY LECITHIN..
Contains: EGGS, MILK, SOY, WHEAT.
Allergens & Warnings: Contains: EGGS, MILK, SOY, WHEAT
All products are packaged for maximum long-term storage in resealable 7 mil Mylar bags with oxygen absorber. (Remove oxygen absorber after opening)
Customer Reviews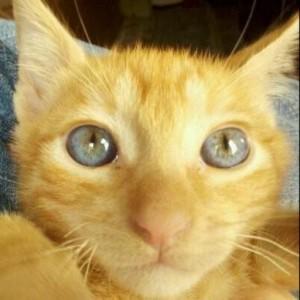 N
04/03/2022
Nurseychic

United States
Tasty!
Crunchy, yummy bite sized pieces of cheesecake. Who doesn't want dessert?? Perfect for snacking or for the trail... Or when SHTF and you are craving dessert!
11/20/2021
James

United States
The cheesecake was great!
The cheesecake was a pleasant surprise. Very tasty! Shelf to Table has become my go to long term storage/camping food supply company. The food is great and the personal touch and feel to the business goes a long way.
James, Thank you for your 5 star review of the freeze-dried cheesecake from Shelf2Table.com! We sincerely appreciate you and your business and taking the time to recommend us to others as well!