Freeze Dried Egg Frittata with Ham Cheese Peppers Onions - Cooked
$7.49
SKU: EGGFRITT
Freeze Dried Egg Frittata with Ham Cheese Peppers Onions - Cooked
Net weight - 1.9 oz.
Pre-Freeze Dried weight - 6.0 oz. (Qty.- Contains Two Frittatas - 3 oz each when hydrated)
To reconstitute Freeze Dried Egg Frittata with Ham Cheese Peppers Onions - Cooked: Add approx. 1/2 c. boiling water to the bag, close the bag and let sit for about 15 min.  You can also simmer with water in a pan with water covered for 25-30 min.  Drain any additional water.
**Due to fragility of freeze dried eggs this product may come in larger pieces.
Best By Date: Up to 10 years from purchase date.  (Ideal storage conditions 76 degrees and cooler without extreme temperature changes for max. shelf life.)
INGREDIENTS:
WHOLE EGGS, PASTEURIZED PROCESS CHEDDAR CHEESE (CHEDDAR CHEESE (MILK, CHEESE CULTURE, SALT, ENZYMES), WATER, MILKFAT, SODIUM PHOSPHATE, SODIUM HEXAMETAPHOSPHATE, SALT, ARTIFICIAL COLOR), WATER, HAM WITH NATURAL JUICES, SMOKE FLAVOR ADDED (HAM, WATER, SALT, DEXTROSE, SODIUM PHOSPHATES, SMOKE FLAVORING, SODIUM ERYTHORBATE, SODIUM NITRITE), ONIONS, GREEN PEPPERS, RED PEPPERS, SOYBEAN OIL, WHOLE MILK, MODIFIED CORN STARCH, SALT, XANTHAN GUM, CITRIC ACID.
Add to shallow pan and add water to about 1/2 way up product.  Steam for about 10-15 min . turning once. (Or you can add boiling water to the bag and drain excess water).
All products are packaged for maximum long-term storage in resealable 7 mil Mylar bags with oxygen absorber. (Remove oxygen absorber after opening)
Customer Reviews
Great Taste
I'm happy with all my purchases from Shelf2Table. The frittata has great flavor!
11/05/2021
Kathy K.

United States
Eggs
I have not used them yet. Preplanning for camping / supply shortage
Kathy, Thank you for your comments regarding the freeze dried Egg Frittata from Shelf2Table.com. I like to rehydrate right in the Mylar bag with hot water for about 25-30 min then drain. You can also add to a hot skillet and brown the sides......YUM! Thank you again, we appreciate your business!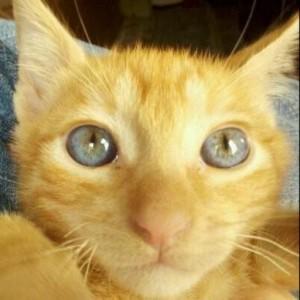 N
05/29/2021
Nursey

United States
These are great!
These are great for camping or as a survival food... Or when you forgot to make a meal for working night shift! Just add hotwater into mylar bag...reseal, forget about it for 20-30min (says 15-20) drain water which also drains salt content and instant frittata! Tastes good... Better than MH scrambled mixes!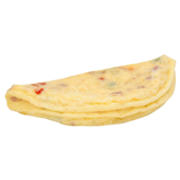 Thank you for your positive review of the Freeze Dried Egg Frittatas from Shelf2Table.com! We appreciate your feedback and suggestions and have added some rehydration time to our packages for future consumers. We sincerely appreciate your business!