Freeze Dried Ham - Diced - Cooked
$10.99
SKU: HAMDICE
Freeze Dried Ham - Diced
Net weight - 3.0 oz.
Pre-Freeze Dried weight - 12.0 oz.
Ingredients - Ham cured with: Water, dextrose, salt, modified food starch, potassium lactate, sodium phosphate, sodium diacetate, sodium erythorbate, sodium nitrate.
Rehydrate with hot water, cover and let sit for 10-15 min. Or add to your favorite recipes!
Best By Date: Up to 25 years from date of purchase.
All products are packaged for maximum long-term storage in resealable 7 mil Mylar bags with oxygen absorber. (Remove oxygen absorber after opening)
Customer Reviews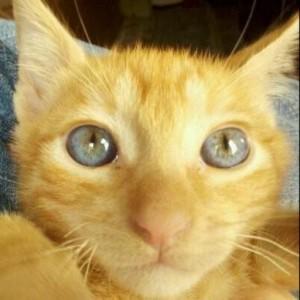 N
06/01/2021
Nursey

United States
Diced Ham!!! Yes!!!
Amazing customer service! Cathy will answer any questions you have. Love the selections of freeze dried meats she has. Diced ham is key for making soups out of my stored grains and veggies! When the power goes out, the frozen ham steaks are gonzo!! Each package is enough for a meaty flavoured soup to feed many for days (can use less if you want to stretch the bag, these freeze dried bags can be unsealed and stored for up to a year - keep it dry!!). No freezer burnt ham steaks for me!
Thank you for your "entertaining", educational and positive review of the Freeze Dried Ham - Diced, from Shelf2Table.com!! We appreciate your business and the time you took to share information and tips with everyone in your review!
07/16/2021
Lynn C.

United States
A generous portion of ham
I was very pleased with the diced ham. I hydrated the whole package and found it was enough for 2 meals. I used half in a soup and the other half in a breakfast casserole. Delicious flavor! I have purchased several times (along with a lot of other of Cathy's delicious food). I highly recommend the food and love the quick deliveries!!
Lynn - Thank you for your positive review of the Freeze Dried Ham and other Freeze Dried Foods from Shelf2Table.com! We appreciate your valued business and taking the time to share your experience with others! We also hope you enjoy the benefits of our "Pantry Perks" program and look forward to serving you in the future!
06/10/2021
JG

United States
Good camping ham
Took this to bwca for a group wilderness canoe camping trip. Tastes really good and rehydrates superbly. We added it to mashed potatoes for an extra flavor and protein boost. I will buy it again for similar trips because it is so light and tastes good. One person thought it was a bit rubbery, but it is still the best ham you can get in the woods hands down. 5 stars all the way. I also cannot say enough good things about the seller and the free local delivery within 20 miles on my order. I live nearby and I enjoy being able to support a local small business.
Thank you for your positive review of the Freeze Dried Diced Ham from Shelf2Table.com! We really value our locals!! Our meals are convenient for outdoor adventures; just add hot water! (And they are great cooked or added to recipes as well). Easy cook and clean up! We look forward to delivering to you again!